230 Views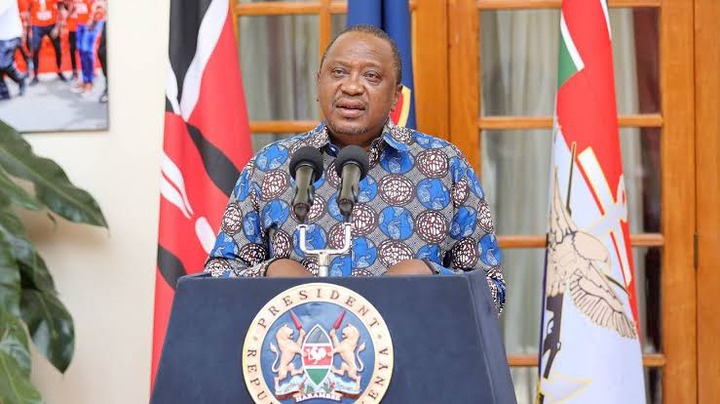 President Uhuru Kenyatta has convened another extraordinary summit for both national and county governments in regard to the surging covid-19 cases. In the official communication issued by State house, the summit is meant to deliberate on preparedness to handle the rising cases both in the counties and the national level. They will also review containment measures currently in play and those that were eased when cases went down.
Health experts have unanimously agreed that Kenya has entered into a second wave of covid-19 outbreak. They have also affirmed that this new wave is more severe and more deadly than the first. The statement from state house highlighted that October has recorded more deaths than any other month ever since the disease landed in Kenya early this year. Health CS Mutahi Kagwe on Friday in a conference with Health CECs from all counties in Mombasa reported that the positive rate had risen to 20% which had never been experienced before.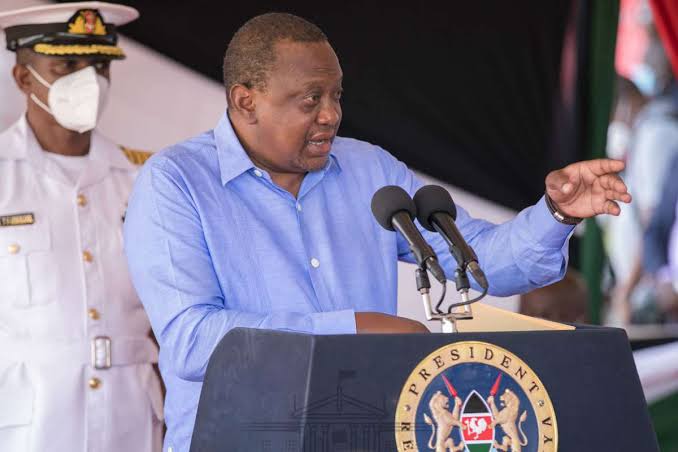 Reports from the ministry of health indicate that most isolation facilities are already full. Counties are not any better. Nakuru county is reported to be full to the brim with emerging critical cases being referred to nearby counties. Uasin Gishu county is said to be in a similar state. KTN News reported yesterday during the evening briefing that Moi Teaching and Referral Hospital (MTRH) which has been serving as a major isolation center for Uasin Gishu county and nearby counties as well if currently full.
Saturday Nation reports that following the covid-19 crisis meeting convened by president Uhuru Kenyatta next week, there are a raft of stringent measures that might be taken to curb the current surge. Two sterner measures that the daily talks about are a lock down and lengthening of curfew hours. Speculations are rife that the president might lock down select counties earmarked as hot spots. Key among them is Nairobi county and Mombasa county. The president might also order that the dusk to dawn curfew that has been running from 11pm to 4am be extended to 7pm to 4am as it was initially.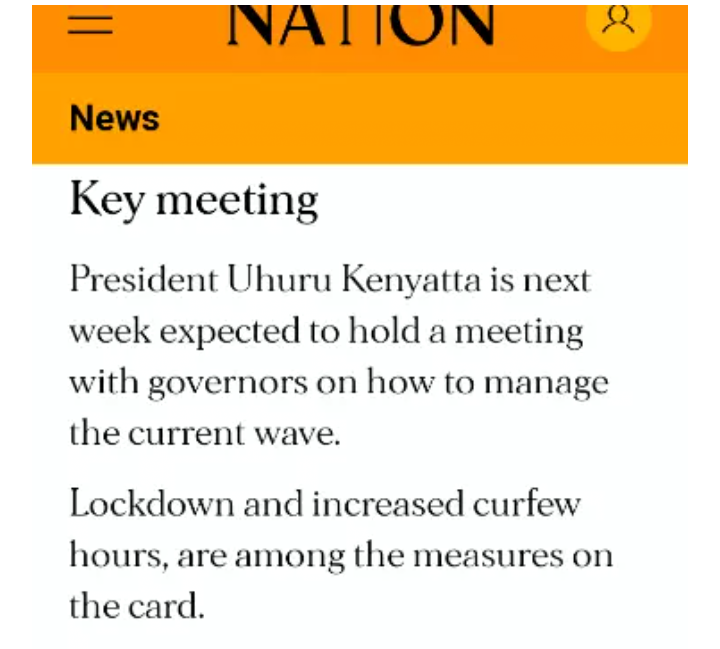 Sources indicate that public gatherings which have been said to be the major contributor to the rising cases might be banned as well. This comes at time when other countries have been forced to re-impose lock downs due to rising cases as well. For instance, President Emmanuel Macron of France ordered for the second lock down in France early this week due to the second wave of covid-19. President Cyril Ramaphosa who is the Chairman of the African Union has also called upon African states to impose lock downs again to curb the recent surge in covid-19 cases.