212 Views
The covid-19 situation in Tanzania has taken a different turn after the United states of America ranked it at level 4 indicating there is a very high chance of someone contracting covid-19 while in Tanzania. Initially, Tanzania was ranked at level 3 alongside Kenya and many other African countries.
Although the agency did not reveal the recent development that might have triggered the change of rank, it has warned people from other countries against visiting Tanzania. The Centres for Disease Control and prevention (CDC) says people visiting Tanzania must ensure they take a covid-19 test 1-3 days before travelling and always wear a face mask and keep social distance while in Tanzania. It also advises those leaving Tanzania to ensure they take a covid-19 test before leaving. Upon arrival at their destination, they are encouraged to self-isolate for 14 days and take another covid-19 test.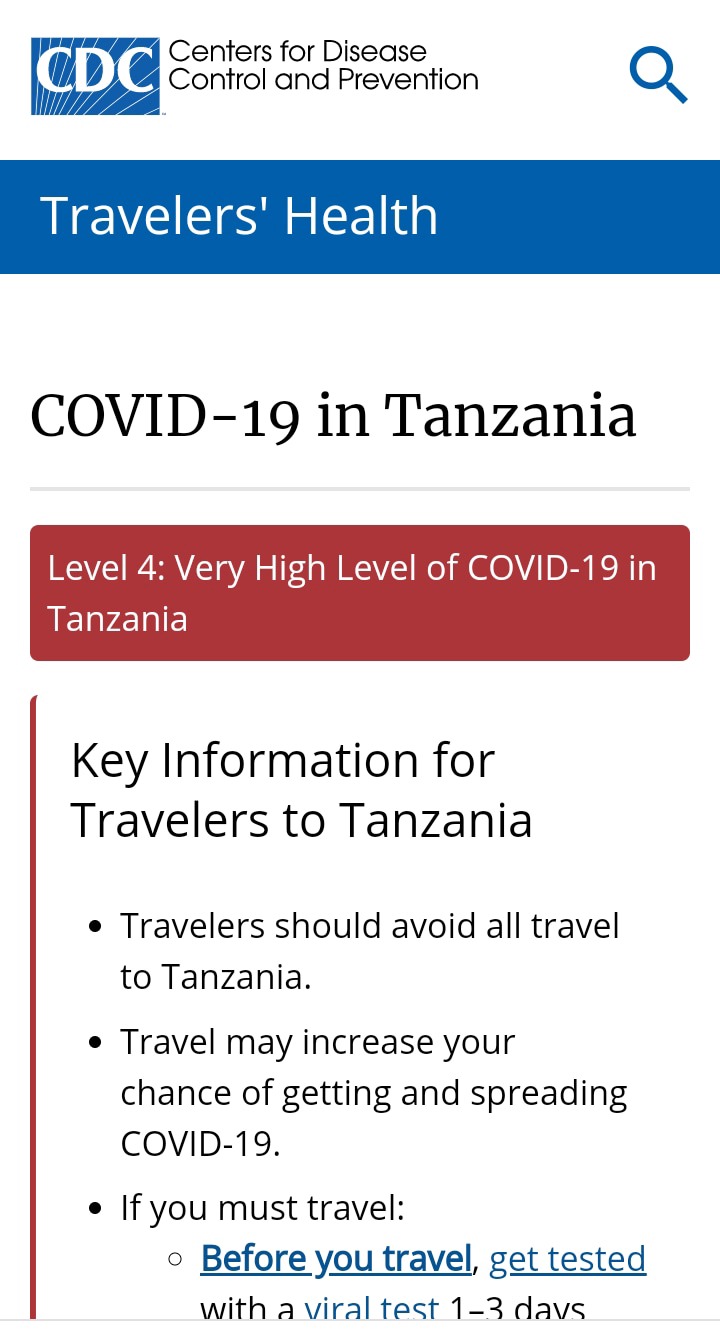 This comes at a time when Tanzania is in its new normal weeks after holding a general election where masses freely interacted. Even before the elections, there were massive campaigns pulling huge crowds that could have triggered an outbreak of this global pandemic. Making matters worse, President John Pombe Magufuli called upon Tanzanians not to wear face masks arguing that it can be used by enemies to infect Tanzanians with covid-19.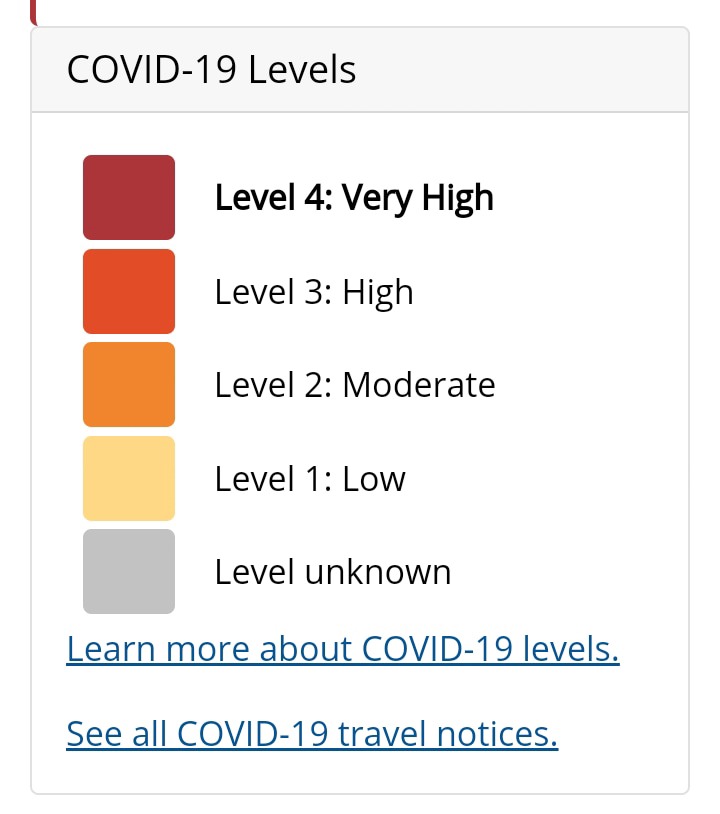 A while ago, the United States through its embassy in Tanzania issued a level 3 health alert warning its citizens in Tanzania to stay away from major cities and public gatherings. It noted that there were rampant covid-19 cases in Tanzania that the government was not reporting. It even introduced the policy of working from home to minimize chances of its citizens catching this deadly disease in Tanzania.