237 Views
Senate majority whip Irungu Kang'ata on Sunday announced plans to ouster senate deputy speaker Kithure Kindiki for failing to attend President Uhuru Kenyatta's statehouse meeting. This is a move by president Uhuru Kenyatta to punish Jubilee party officials who are allied to deputy president William Ruto.
Kithure Kindiki has come out to tell off president Uhuru Kenyatta noting he can take back the deputy senate speaker post if he wants. He further affirmed his support for deputy president William Ruto. Senator Kindiki is sticking with the initial plan of William Ruto ruling for 10 years after president Uhuru retiring in 2022.
"Those interested in taking the Deputy Speakership from me should go ahead and do so. Leadership is action and not position. I was voted to serve as a Senator and not appointed. I gave my best during the campaigns to get Uhuru elected, including writing the Jubilee Manifesto and Party constitution," said senate deputy speaker Kithure Kindiki to Ravine News.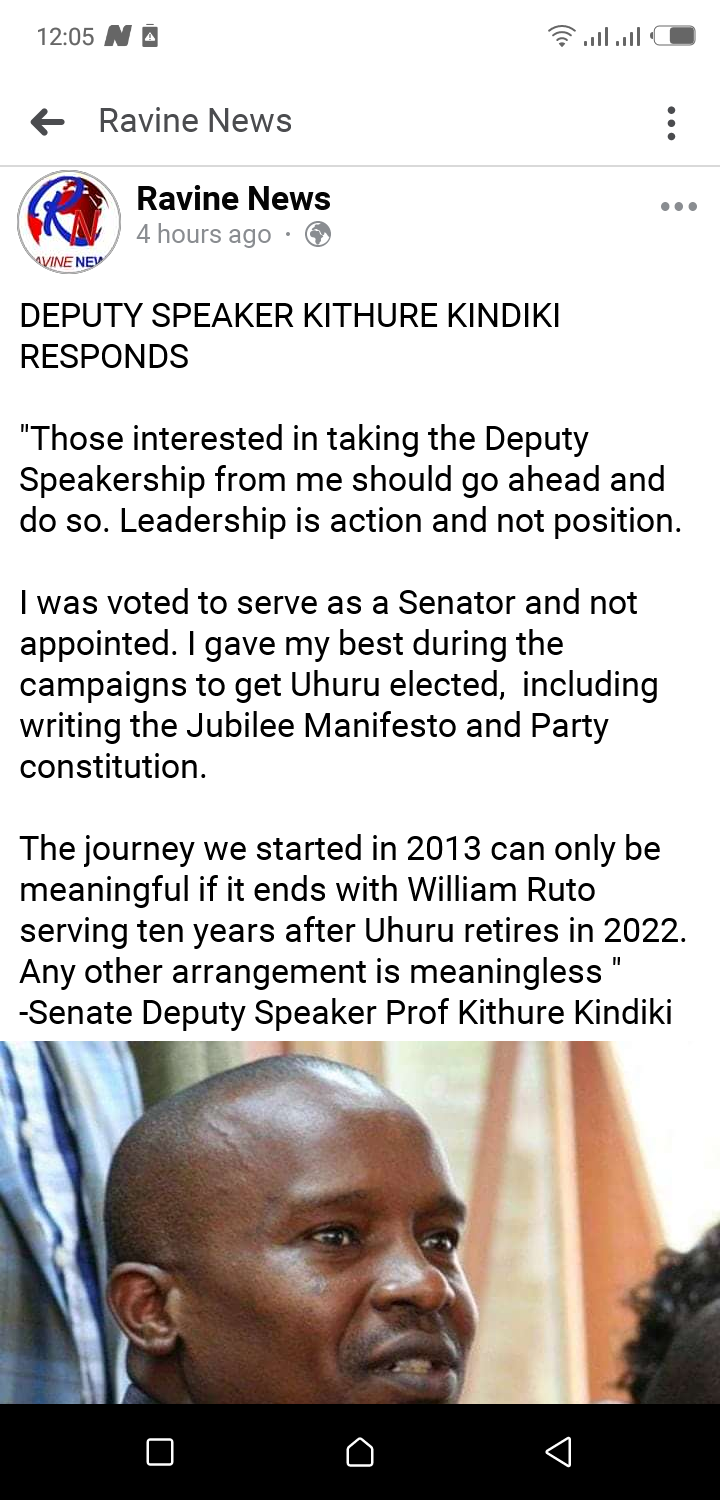 Prof. Kithure Kindiki is one of the key pillars of Jubilee party who came up with the party manifesto and constitution. He used to be a good friend of President Uhuru Kenyatta and deputy president William Ruto but since their fallout, he chose William Ruto over Uhuru Kenyatta.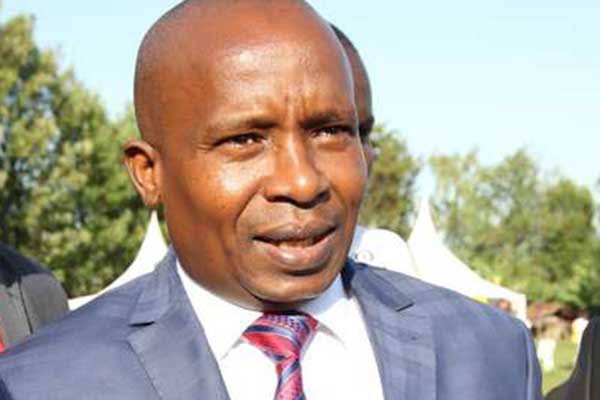 The wrangles between president Uhuru Kenyatta and deputy president William Ruto is creating a lot of divisions both in Jubilee party and Jubilee government. Deputy president William Ruto having been sidelined in government, his allies in the cabinet are also facing an imminent sacking in the looming cabinet reshuffle. Members of parliament in the national assembly whose allegiance lies with deputy president William Ruto might soon be de-whipped.