177 Views
Raila Amollo Odinga has been a busy man for the last few days. He has been holding daily meetings with different stakeholders in Kenya in what he terms as to discuss matters of national importance and post covid-19 economic recovery. On May 20th, he held a meeting with women leaders from across the political divide and later held a meeting with East African Ramgarhia Board officials. On May 21st he held a meeting with members of the East African Legislative Assembly and on May 22nd, he held a meeting with CS Eugene Wamalwa and two MPs from Kenya.
"Held a consultative meeting on matters of national importance with Devolution Cabinet Secretary @EugeneLWamalwa who was accompanied by MPs from Western Eseli Simuyu and Wafula Wamunyinyi," shared Raila Odinga on twitter.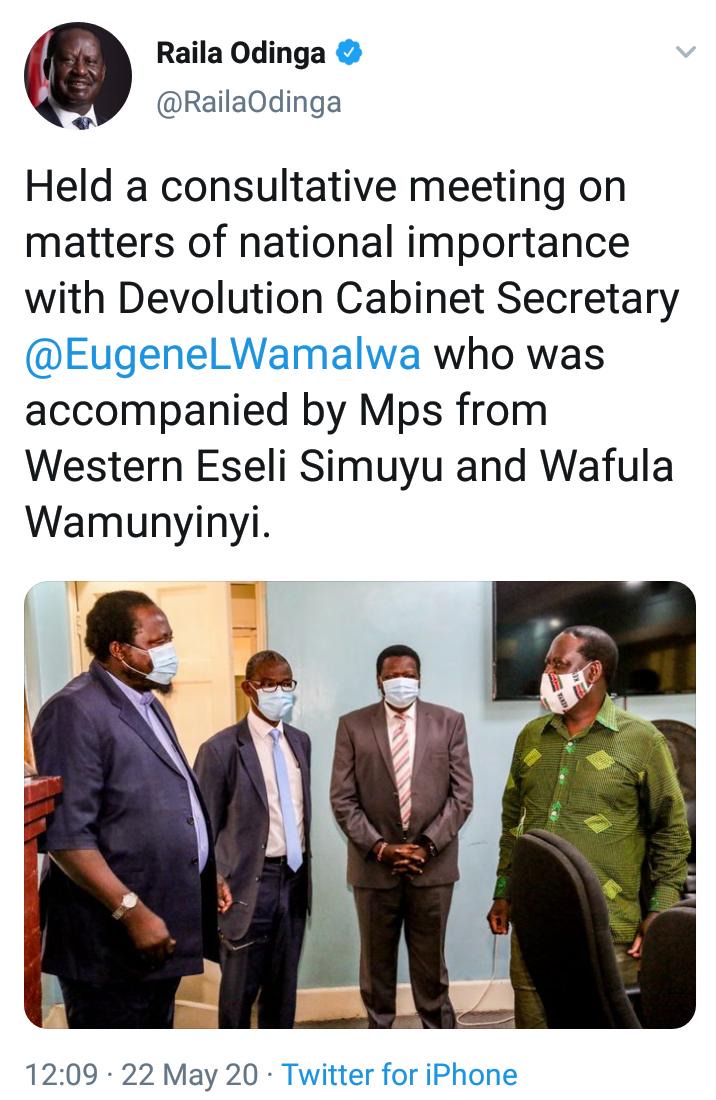 These latest daily meetings by Raila Odinga have been interpreted differently across the country. Many people have termed them as early political campaigns for 2022 presidency. One Kenyan took to twitter to blast Raila for being untrustworthy. He called upon politicians to be very careful about him noting he breaks political marriages whenever he is invited in.
"Never trust Raila Odinga whenever he comes to visit you. Give him a stool outside but never allow him to enter your house. If you allow him in your house prepare for a broken marriage, he is worse than a womanizer. His political party represents destruction Odinga Destruction Movement, ODM," replied Tung Juok Oluoch on twitter.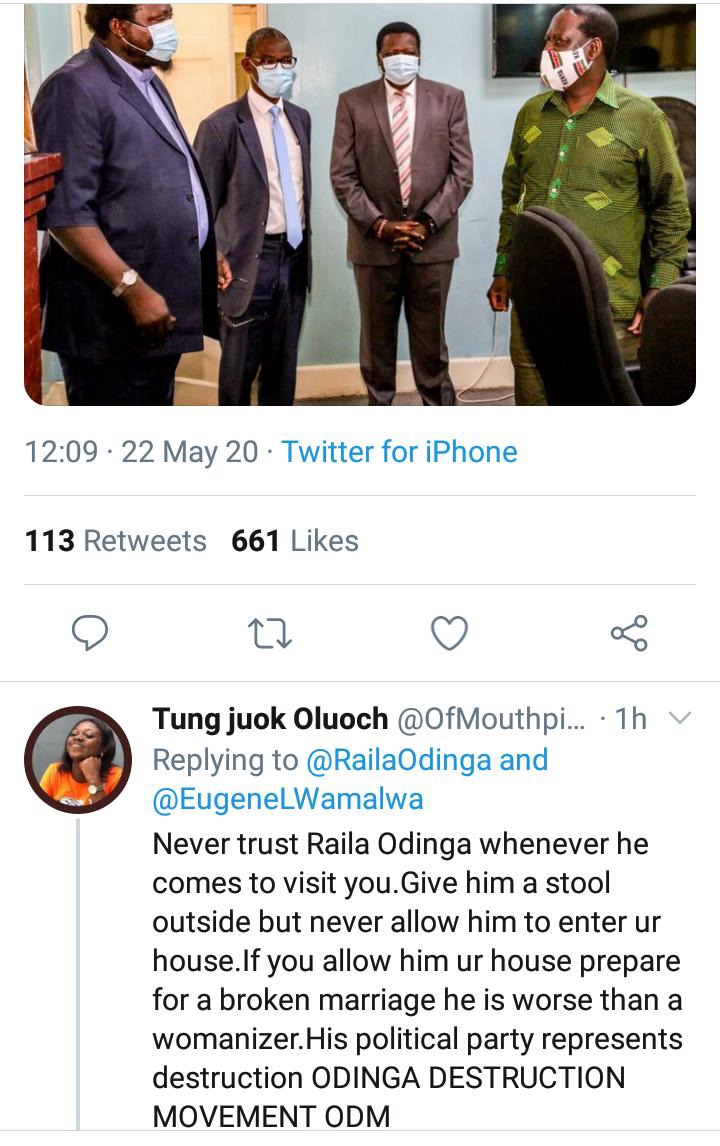 Oluoch is just one of the many who came out to attack Raila Odinga of campaigning at the time when the country is struggling with the corona virus disease. Word has been going round of plans for president Uhuru Kenyatta to appoint Raila Odinga as the Chairman of the Economic Recovery Team. Though it has not been made public yet, it appears Raila has already started acting on this new mandate. Many Kenyans took to twitter to express their displeasure with Raila's meetings.