48 Views
The electoral process in Uganda has been completed with the electoral commission announcing the final results. The law dictates that the final results must be announced 48 hours after the close of voting. In the Thursday election, President Yoweri Museveni has been declared the winner after garnering 5,851,037 votes representing 58.64%. Bobi Wine came in second.
Even though he has lost the presidential race, Bobi Wine has a reason to smile after making receiving crucial wins in various elective seats. According to reports by NTV Uganda and shared online by journalist Billy Miya, Bobi Wine's National Unity Platform (NUP) party has managed to beat 10 of Museveni's cabinet members.
Key among them is the Ugandan vice president who also lost to a candidate from Bobi Wine's party. More so, NTV Uganda reports that Bobi Wine was managed to turn Kampala into his stronghold after his candidates won the various city posts.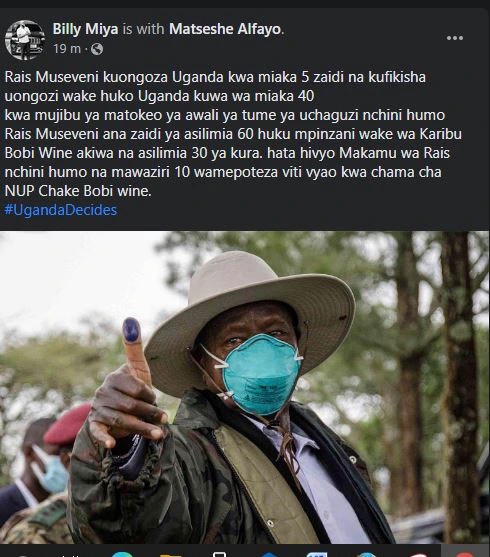 According to political analysts, the major reason why Bobi Wine lost is that his party was new and had not established it to the grassroots. They also submitted that having been hindered from accessing various parts of the country to campaign, he lacked the chance to field candidates and popularize his bid.
However, he has made a mark, and come to the next election, he stands better chances of winning. Reports indicate that his party has won many parliamentary seats and as the official opposition leader, he has a good voice in shaping Museveni's government.
Being the first time he is vying for the presidency and having been in active politics for only five years, Bobi Wine still stands better chances of winning the presidency in the future. Considering age is fast catching up with Museveni, he will not run for the presidency forever. His son serving in the military who had hopes of succeeding him shunned away from politics.