185 Views
The political star of former prime minister Raila Odinga is about to brighten following the leaked details of a powerful government post that president Uhuru Kenyatta might soon appoint him to. According to the source that spoke to Kenyans.co.ke seeking anonymity, Raila Odinga is set to be appointed as the chairman of the Economic Recovery Team.
During a previous state briefing, president Uhuru Kenyatta stated that they were working towards formulating Kenya's Post-Covid-19 economic recovery plan and they will be engaging all stakeholders in engineering economic policies in light of coronavirus crisis. He urged members of parliament to consider proposal forwarded to them when the time comes. Sources have indicated that one of the proposals will be an Economic Recovery Team chaired by right honorable Raila Odinga.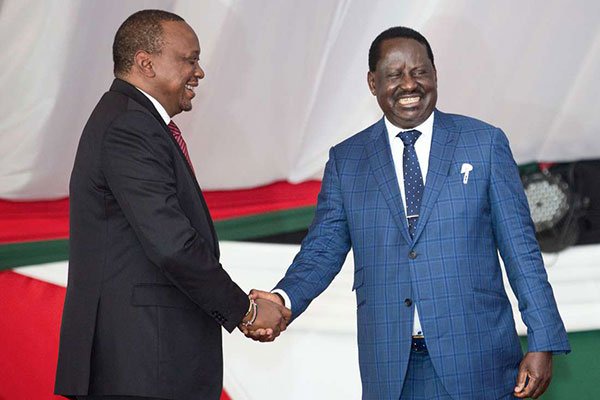 According to the aforementioned source, Raila as the chairman of the Economic Recovery Team, will he assigned a state office at Harambee house. The post also comes with so many powers. Cabinet secretaries, principal secretaries, head of parastatals and cabinet administrative secretaries will be reporting to Raila Odinga as well. He will have a lot of powers over so many state functions.
As any other state officer, Raila Odinga will be assigned other state vehicles, increased security and of course a handsome monthly salary. His level of influence in government will just be like that of a prime minister. Since deputy president William Ruto is currently not actively involved in government functions, raila odinga will end up running the show.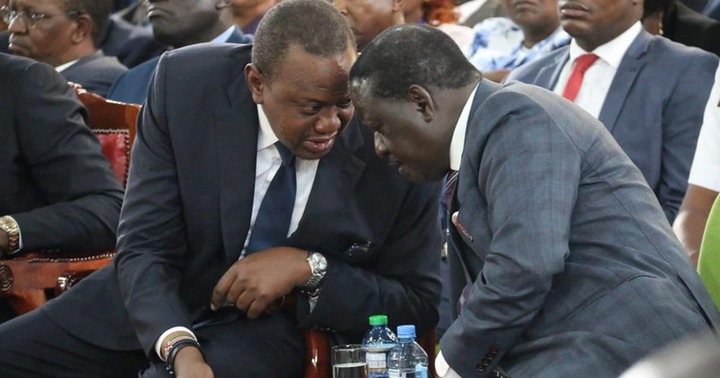 These leaked information is in line with David murathe's recent revelation that a new political inclination was coming soon. It also concurs with Anne Kiguta's assertions on the punchline show that Raila Odinga will be in government before Christmas this year. All signs point to this new arrangement.