90 Views
Karatina University in Nyeri County was Wednesday evening closed indefinitely after students went on strike to protest the move by the university to administer examinations to them yet they have not adequately studied for them. The rowdy students engaged riot police in day-long running battles resulting to injuries and damage to property. This is according to the Thursday Nation.
The daily reports that the university senate held a crisis meeting in the evening and decided to close the university with immediate effect. In a letter signed by the registrar, Dr Wangari Githuthi, the university as well postponed examinations until further notice. Students were ordered to vacate the university with immediate effect.
"The Senate in its special meeting held today has deliberated and resolved to postpone all exams that had been scheduled until further notice. All students are directed to clear from the university with immediate effect," read part of the letter as seen by Daily Nation.
Students who spoke to Daily Nation reported that they were demanding the removal of the Vice Chancellor, Prof Muchiri Muchai, for forcing them to take exams without giving them enough time to prepare. They noted that the syllabus had not been covered but the university management was rushing them into examinations to make up for lost time during covid-19 break.
"We are striking because the Vice Chancellor does not want to listen to us. He wants us to sit exams which we have not studied for. We have been studying online at home yet he wants us to pay full school fees. He is forcing us to pay an exorbitant fee yet we have not learnt anything. Instead of listening to our grievances, he is chest-thumping," one student told the Daily Nation.
Enraged students are now demanding the removal of the Vice Chancellor. They further threatened to boycott classes until when Prof Muchiri Muchai is sacked or transferred. Furthermore, they want the school fees reduced since the university was charging them exorbitantly for online classes they used to take while at home.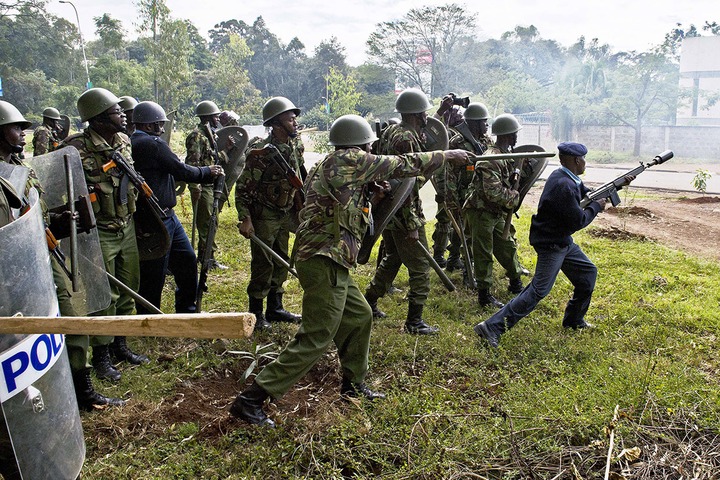 The attempt by the Daily Nation to get a comment from the VC was unsuccessful as the daily notes that Prof Muchai declined to answer questions from its journalists and asked them to leave the university before himself drove out of the compound.