592 Views
President Uhuru Kenyatta in March this year ordered for all schools from nursery to universities to be closed down and students allowed home due to the covid-19 pandemic. Learners have since been stuck at home with the ministry of Education postponing reopening dates time and again. President Uhuru Kenyatta had initially directed that schools be reopened on September 1st but it was postponed by Education Cabinet Secretary Prof George Magoha to January 2021 after cancelling the 2020 Education calendar.
While millions of learners are still facing the uncertainty of schools reopening, 3 groups of University students have been cleared by Education Cabinet Secretary Prof George Magoha to immediately reopen schools, continue with their learning and sit their final examinations. The lucky learners cleared to reopen schools are those studying Medicine, Pharmacy and Dentistry in their final year of study in all Universities across the country.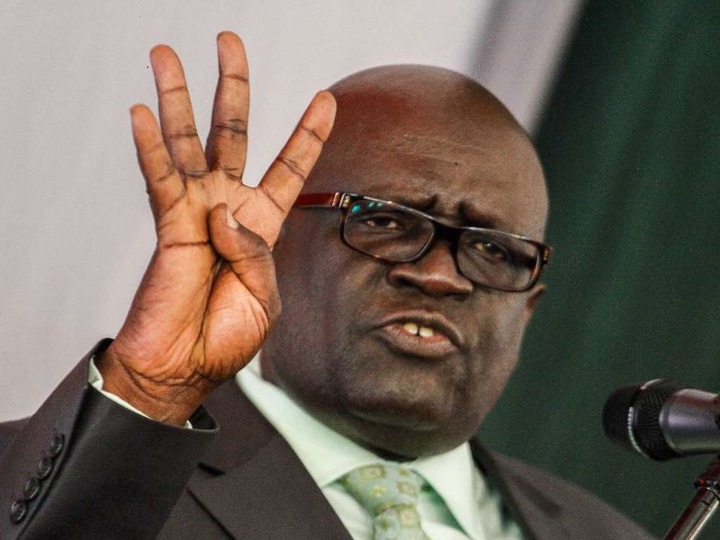 In a circular to University Vice Chancellors of all Universities in Kenya offering medical courses, Prof Magoha has directed that they immediately reopen doors to Doctors, Pharmacists and Dentists who were in their final year of study when schools were shut in March this year. The circular noted that this move is meant to release a new pool of Doctors, Pharmacists and Dentists into the job market who will help the country battle the covid-19 pandemic.
The minister issued a number of regulations in relation to the reopening of medical final year students. For status, all students must put on the requisite PPEs in the clinical areas of rotation, they must also be taught how to properly don and doff the PPEs to avoid contracting this virus during that process. The number of students per rotation must be regulated to observe social distancing rules as stipulated by the ministry of Health.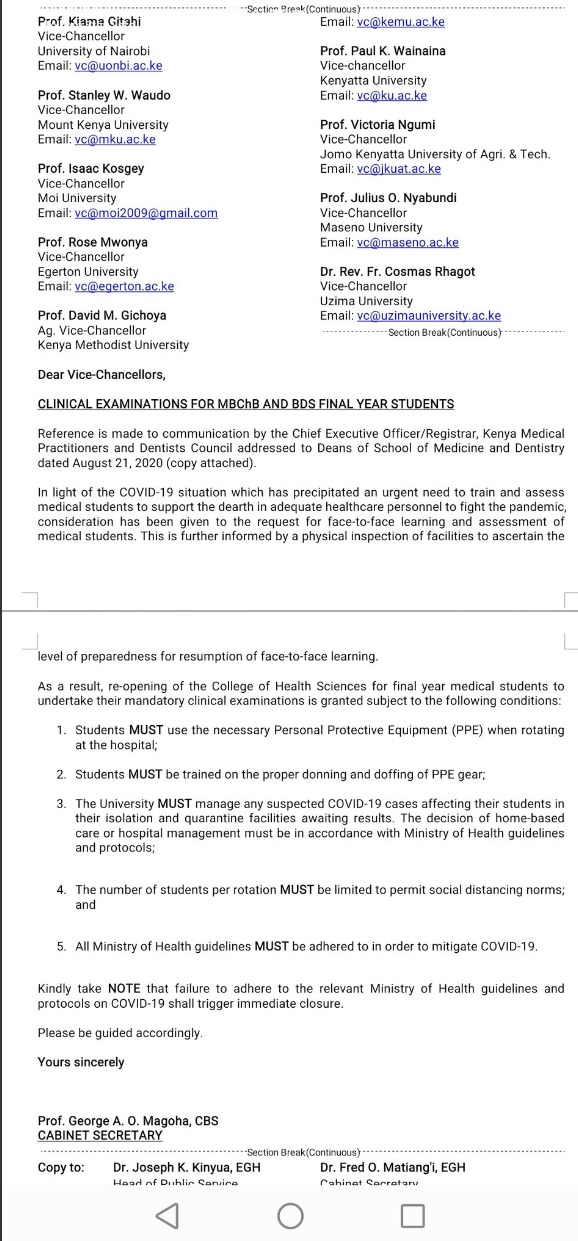 In the event that one or several students contract the covid-19 disease during their placement, the ministry of Education has directed that they should be managed in the isolation centres and quarantine centres of their specific universities. However, if they opt for home-based care for those confirmed cases with mild or asymptomatic cases, then it must be done according to the laid down protocols from the ministry of Health.