103 Views
Drama ensued in Borangi, Nyamira county when a domestic fight between a man and his wife got nasty leading to injuries to the mother-in-law. According to reports by Opera News, this unfortunate incident began with an in-house fight where the man returning from a drinking spree attacked his wife for not providing him with food. The wife defended herself arguing that the man had not left any money for food.
The drunk angry man started beating up his wife before tables turned and the woman overpowered him throwing him to the ground. The subdued man was forced to cry out for help after receiving a thorough beating from the enraged wife.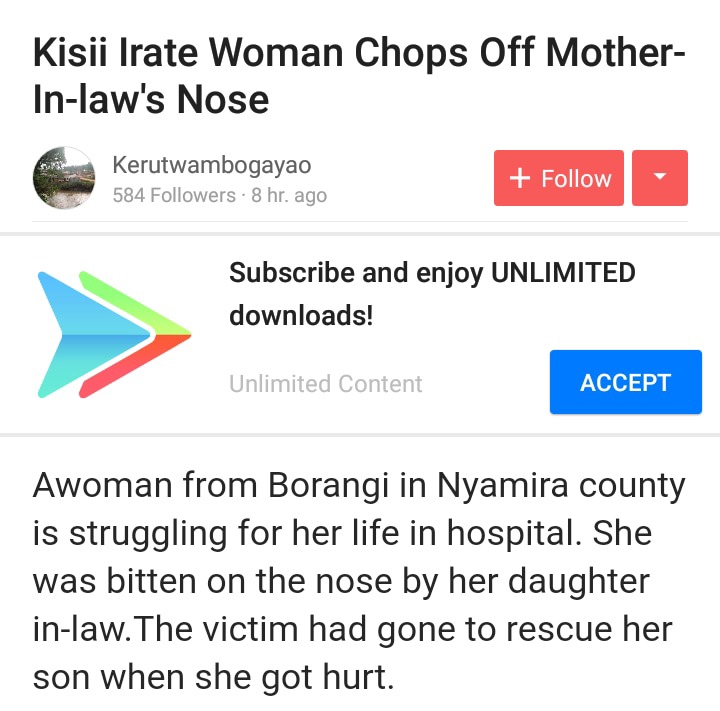 This caught the attention of the mother-in-law who lives nearby. The mother ran to the house in question to save her son from his angry wife and that is when things got messier. The irate woman turned onto her mother-in-law and gave her a beating as well. It is reported that when the mother-in-law started running away, the daughter-in-law chased after her, caught her, and chopped off her nose using her sharp teeth. She also hit her eyes sending the mother-in-law into total confusion.
Blood oozing from the victim's nose soaked her blouse as neighbors responded to this commotion. The attacker sensing danger ran away to avoid being beaten on revenge by the villagers since it is taboo in the African setting for a lady to attack her mother-in-law no matter the situation. The villagers took the victim to Nyamira Teaching and Referral Hospital. The 42-year-old Rachael Moraa is now receiving treatment at Nyamira referral hospital. Nyamira county Medical officer Jack Magara said the woman was out of danger and she was responding well to medications.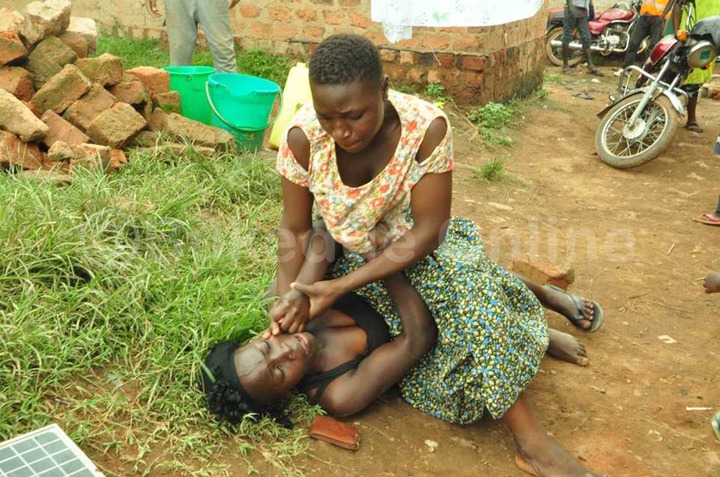 (Photo/courtesy)
Nyamira county police boss Patrick Ngeiywa said the police had set an investigation to establish the cause of the intrigues in the home. He called upon village elders to intervene and settle such domestic quarrels before they escalate to this deadly level. Nyamira elders said it was an abomination for a daughter-in-law to fight her mother-in-law and thus the lady ought to be punished.