214 Views
A female nurse was arrested in Nakuru after sneaking out of Nairobi to visit her boyfriend. The nurse used the privilege of her curfew pass offered to essential service providers to pass through the various police check points mounted on the Nairobi-Nakuru highway.
The neighbors to her boyfriend who were suspicious of her reported the matter to the Nakuru county health surveillance team that moved in and arrested the two. They have been placed under 14 days' mandatory quarantine upon which they will be tested for corona virus disease.
Speaking to Citizen TV, the resident revealed that they took the decision to report the matter to the authorities following the plea by the government for Kenyans to be vigilant and report any suspicious individuals who move into their locality. They also noted that they received word that the lady who arrived donning Muslim clothes was from Nairobi.
"The guy lives here but the lady came to visit him from Nairobi wearing hijab. Even though we tested their temperature and found it normal, we saw it necessary to have them put in quarantine. Therefore, we reported them to the authorities who came and took them for a 14-day quarantine." Reported a resident to Citizen TV.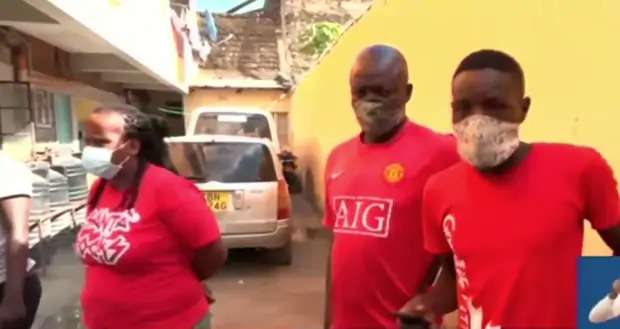 Cabinet secretary for health Mutahi Kagwe had called upon Kenyans across the country to report any new person that moves into their locality from corona virus hotspots like Nairobi, Mombasa, Kilifi and Kwale. He said Kenyans should treat everyone as a suspect for corona virus disease and if not reported might end up infecting them. Citizens heed this call and have been reporting suspected cases to the government.