237 Views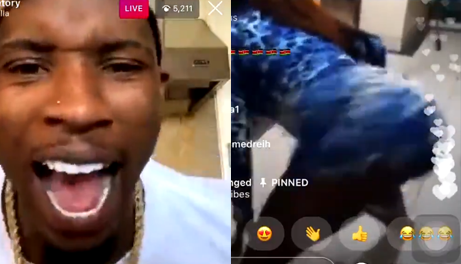 Kenyan teen socialite Shakilla is trending top on social media thanks to her latest stunt with an American star Tory Lanez. For those not on twitter, the conversation in the corridors of twitter and Instagram are all about Shakilla who apparently is out to gain fame by fire by force.
Recap
Shakilla is a controversial teen that rose to fame thanks to online influence Christian Della. She made headlines by alleging that she had been bedded by many Kenyan celebrities. She named musicians Khaligraph jones, willy Paul, footballer Victor Wanyama among others.
She recently spent time in a police cell after being caught breaking into Willy Paul's house. She was however later released. About three days ago, Shakilla was also exposed by a Kenyan gengetone group Sheddy Empire for conning them ksh 20,000 meant for a promotion deal that she bailed out of.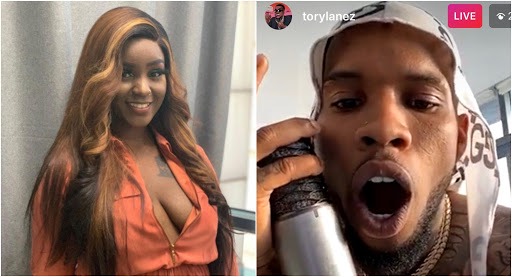 Like that is not enough, Shakilla is now trending after having an unimaginable online session with American star Tory Lanez. In the session that went down live on Instagram whose videos have gone viral, Shakilla danced to the star and exposed her nakedness live.
This has elicited mixed reactions from many Kenyans who came out to condemn her for that act. Here are some of the reactions on twitter.
Marx
You take time to raise your kid. You ensure she is well fed. You ensure she gets all the vaccines from BCG, measles and yellow fever. You even go ahead and take loans to see her thru school. She then ends up like #Shakilla. Parents are suffering out there man.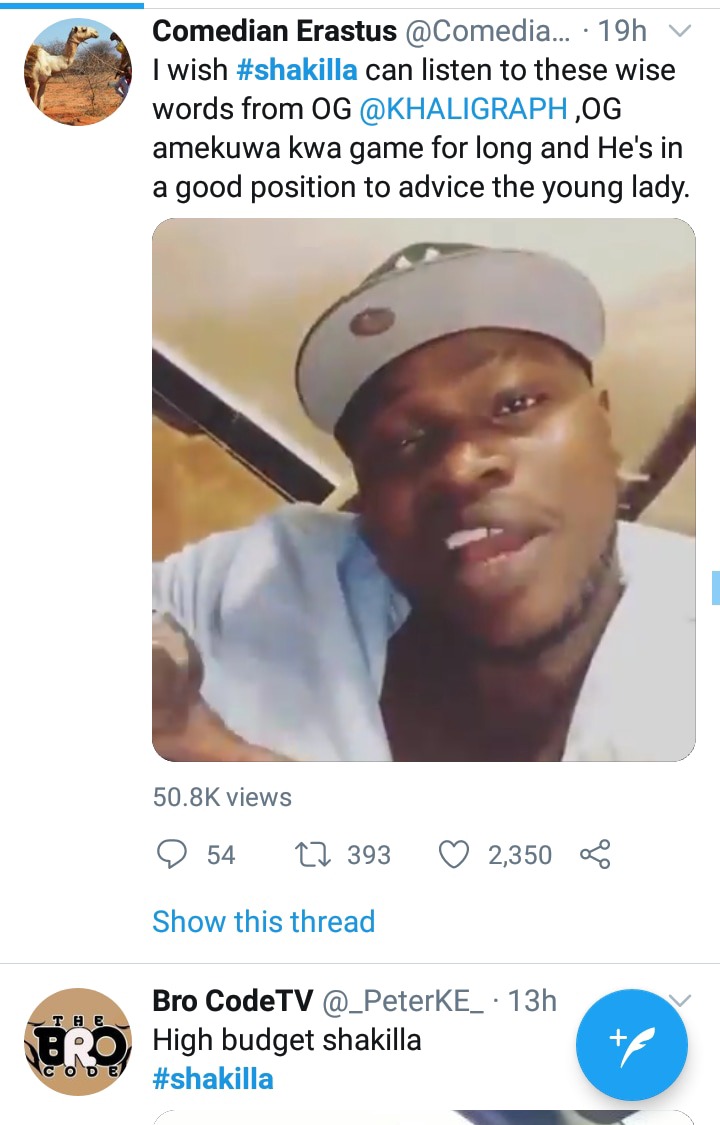 Charles Chiloba
At 19 vile #Shakilla anaendelea, it will end in premium tears.
Duemark CBS
After watching that Shakilla video, dancing have naked, I wish to say that youth should perhaps avoid such, look at where you'll be in a few coming years, ask yourself we'll you fit? I think this girl has been clout chasing using the wrong way.
#Shakilla.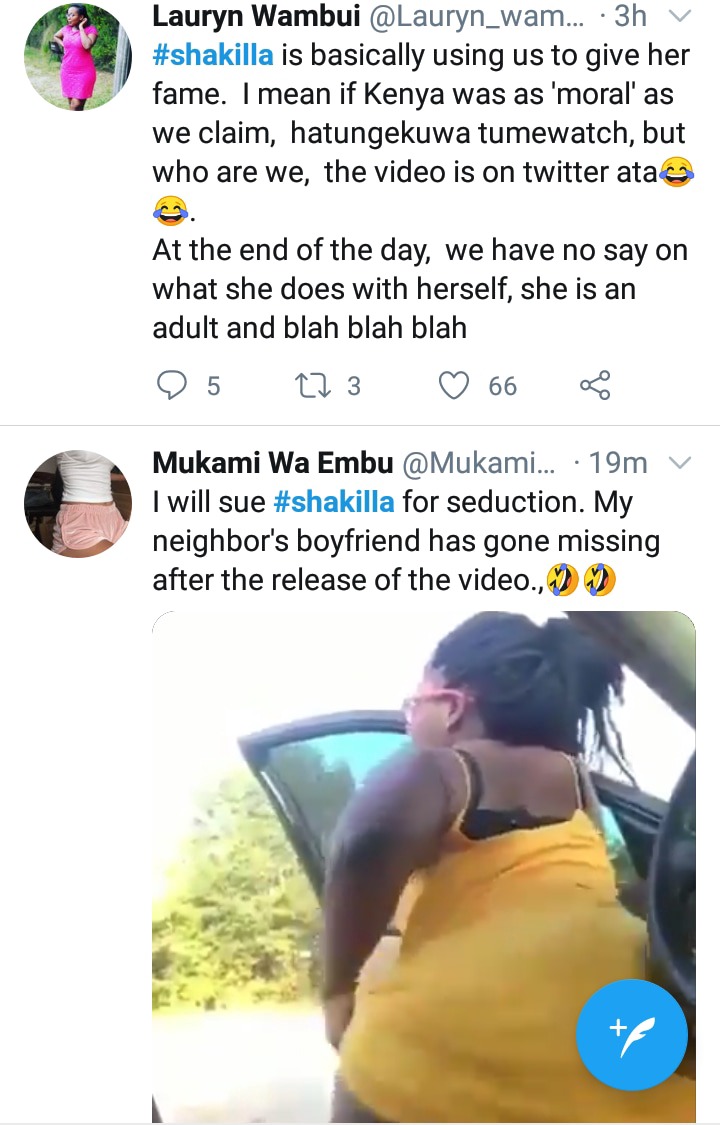 Jacinta Wanjiru
My sister #Shakilla A lot of girls think that being ignorant is cute, but it isn't. Having less knowledge amounts to being dumb. Always have some knowledge about what's happening around the world. Believe me beauty with brains is the deadliest combination.
Comedian Erastus
I wish #Shakilla can listen to these wise words from OG
@KHALIGRAPH
, OG amekuwa kwa game for long and He's in a good position to advice the young lady.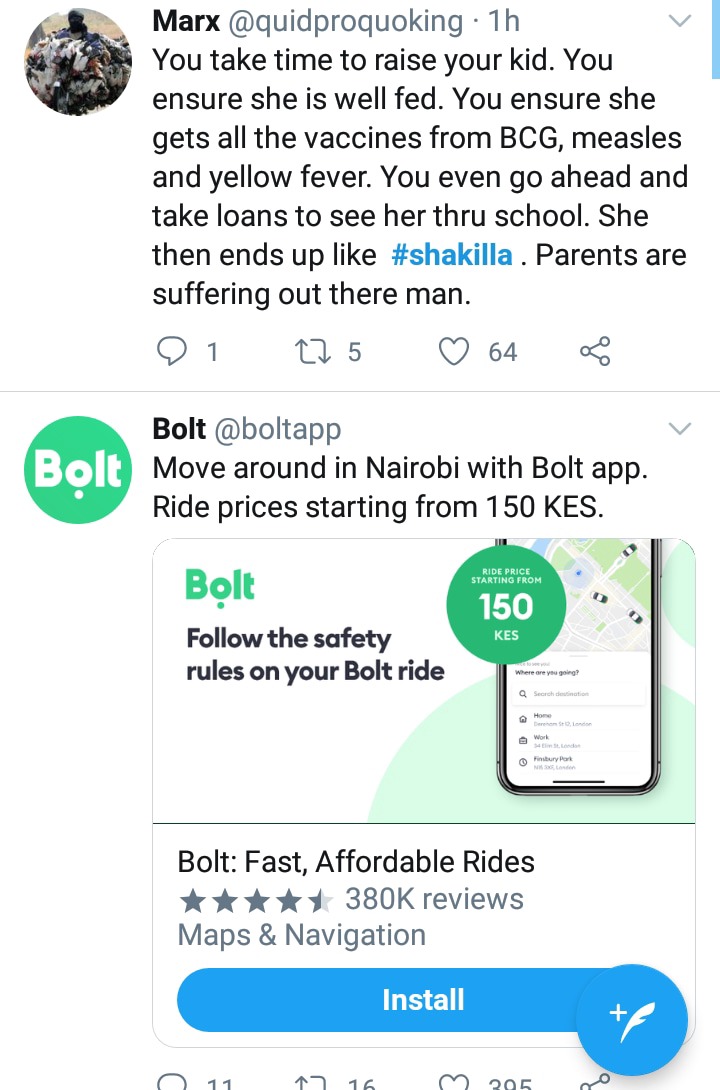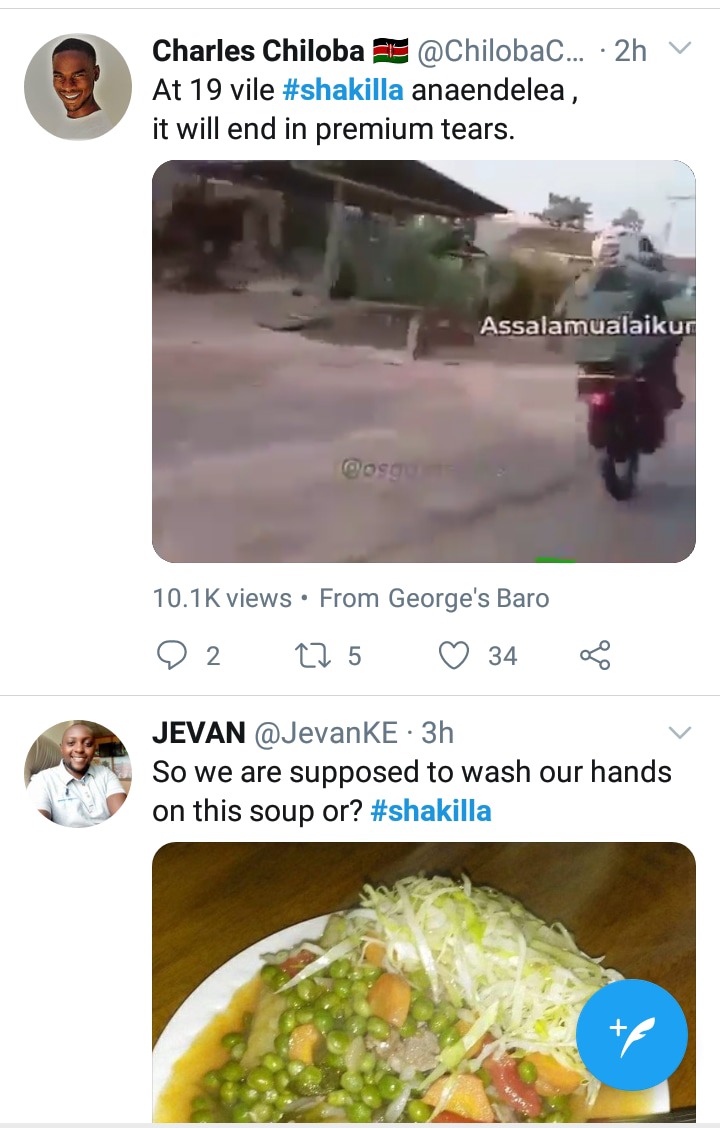 Click the link below to watch the video.